Get the Boot Camp icon in the Taskbar ✔️✔️✔️
Video Get the Boot Camp icon in the Taskbar ✔️✔️✔️
Related article
Using Boot Camp makes you more convenient to install Windows on a Mac. Download and use Boot Camp but Boot Camp icon suddenly disappeared, you do not know how to retrieve it in this article Taimienphi.vn have synthesized a number of methods to help you do that
Get the Boot Camp icon in the Taskbar
Download and install the software Boot Camp for the operating system Mac OS X
Method 1: Verify Boot Camp icon is hidden

Step 1: First you click on the arrow icon on the taskbar as shown below and choose Customize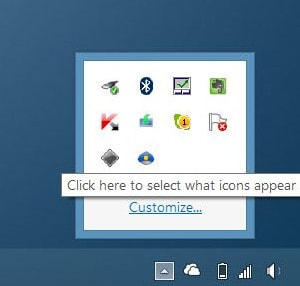 Step 2: A dialog box appears and you move to the section "Boot Camp Manager" and select "Show icon and notification" . And select "OK" to display the Boot Camp icon in the Taskbar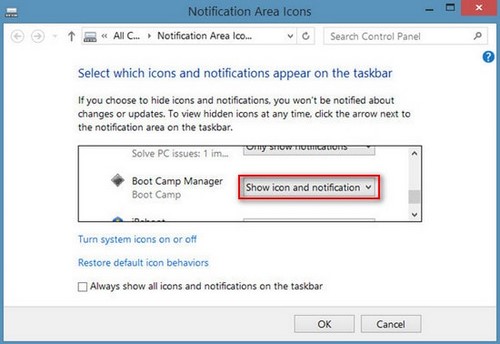 Method 2: Verify the Boot Camp has been disabled or not
Step 1: Grab the right taskbar and choose "Task Manager"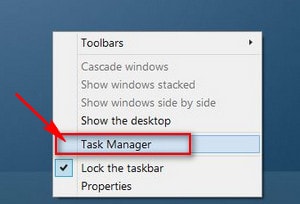 Step 2: Task Manager dialog box pops up and you move to the tab "Startup" check Boot Camp has been disabled or not. If so you select "Enable"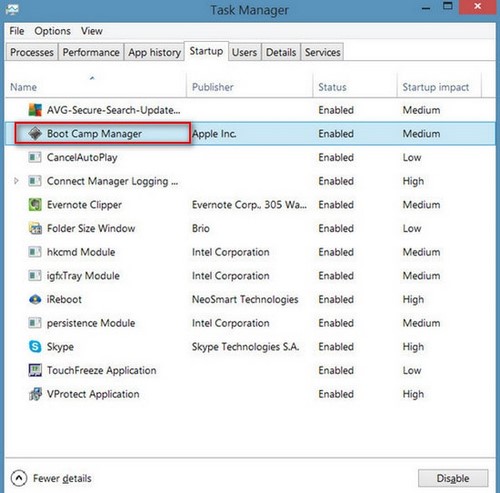 Method 3: Add the Boot Camp icon in the system tray
Step 1: You go to "Start," select "Run" or use the key combination Windows + R Import "control.exe" and select "OK" to go to "Control Panel"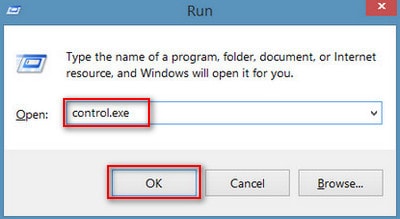 Step 2: Change the look of the display is "Small icons"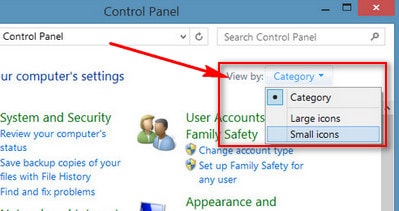 Select the Boot Camp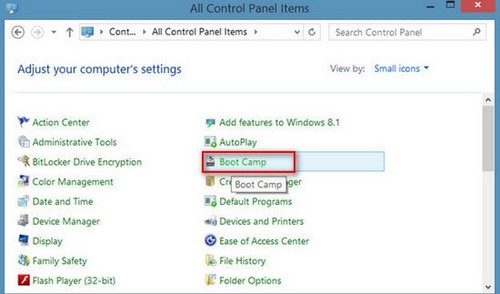 Step 3: Right-click the Boot Camp choose "Create shortcut"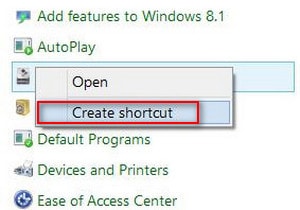 Next you will have to install the shortcut icon in the Startup folder. To do this you open the dialog box Run or use keystrokes (Windows + R)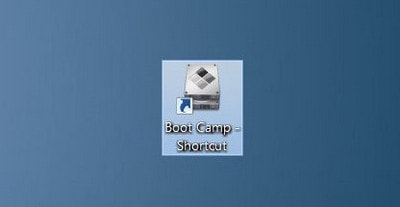 Enter the "Shell: startup" and select "OK"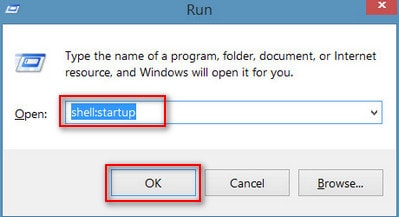 Now you just need to move the Boot Camp icon on the desktop into the folder "Startup" is perfect. You only need to reboot the Boot Camp icon will appear from the next time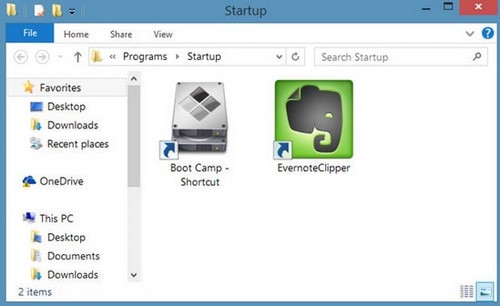 We can say that the way out would be pretty powerful assistant for you to regain Boot Camp system tray fairly amazing. Posts Taimienphi.vn led readers to regain the Boot Camp icon in the Taskbar so that the most effective. Additionally, you may refer to articles on the windows taskbar custom