Ghost Windows 10, 8.1, 7 from hard drive, do not drive
Related article
There are many ways for users to Ghost Windows as used slut Hiren's Boot , using USB, using software built Ghost on the hard drive ... With the service, users have many ways ghost windows 10 , win win 7 or 8 different
Here Taimienphi.vn please guide you how Ghost Windows from your hard drive using software NTS Boot .
Guide details how Ghost Windows from your hard drive, use NTS-Boot
Step 1: Download and install NTS-boot the computer. Download: NTS-Boot

After successful installation (installed on the operating system drive, typically drive C), reboot your computer, and will have one more option that you can use NTS-Boot . To get to NTS-Boot, hurry di highlight to the 2nd line: NTSBOOT Menu v1.1 (MS-DOS Environment) as shown below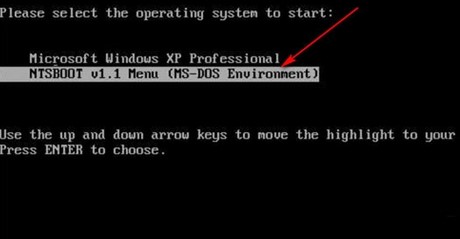 Step 2 : Then the program will start Ghost you choose OK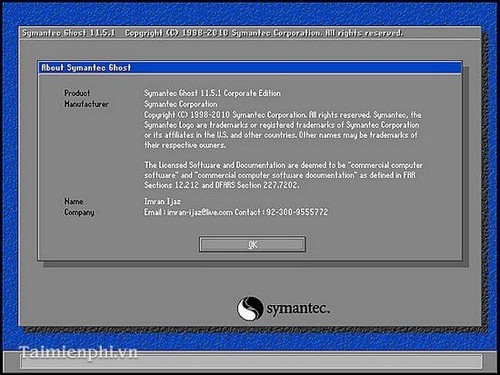 Step 3 : Here you select Local and Partition and choose From Image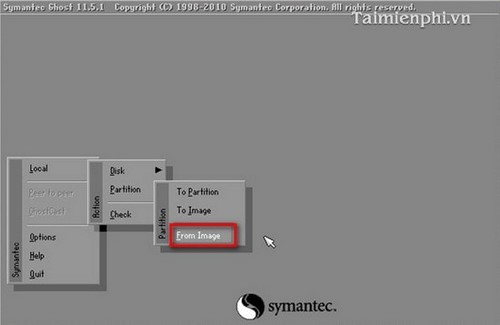 Step 4 : Select the arrow keys to select the partition saved File Ghost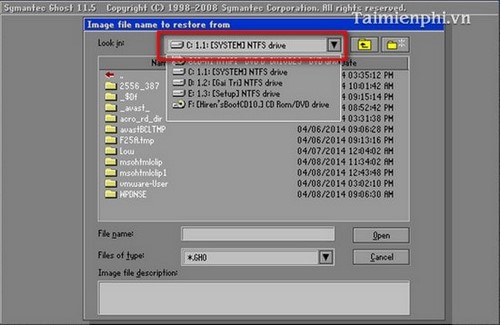 Step 5 : At this option Ghost file previously saved and then click Open to extract the Ghost it out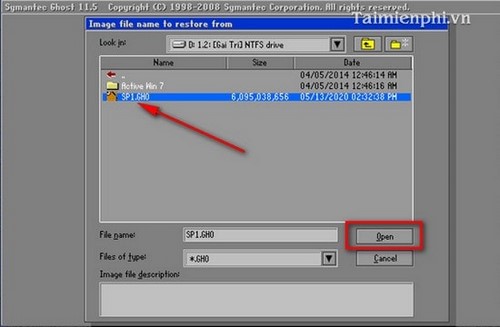 Step 6 : You choose the hard drive (if your computer has a short drive from two or more exactly you must select the hard drive to Ghost avoid data loss when Ghost mistake) then click OK to proceed with Ghost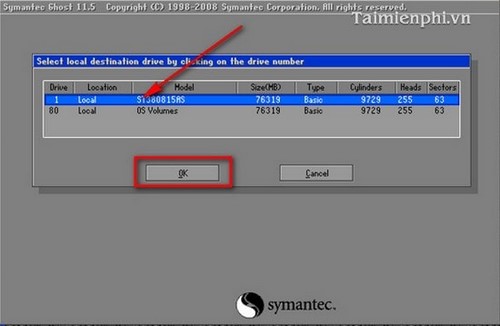 Step 7 : After selecting the hard drive, you should choose hard drive partition for Ghost and then click OK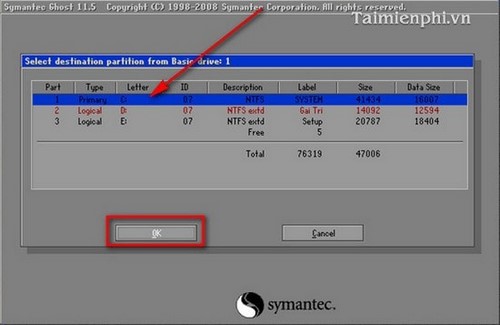 Step 8 : When it was announced you select Yes to define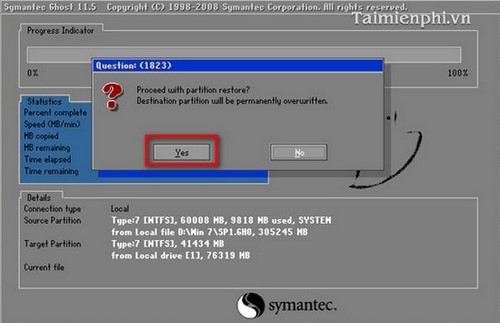 Step 9 : After pressing the Yes program will conduct Ghost to your computer, you wait a few minutes and then restart the computer will enter the Windows operating system as desired.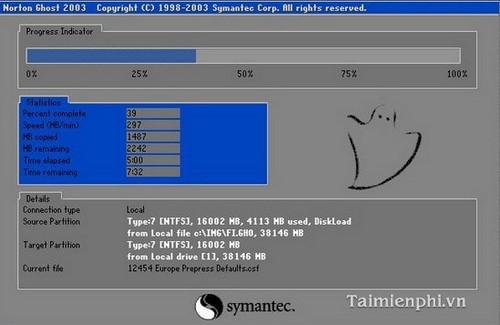 Thus we guide you to complete a Windows Ghost from the hard drive without using disk. You can also refer to a method of Ghost Windows by different methods: Ghost Win from HP USB Disk Storage Format Tool USB , ghost Windows software , ...