Guidance on the Zalo used computers, laptops, fixes scan the QR code
Video Guidance on the Zalo used computers, laptops, fixes scan the QR code
Related article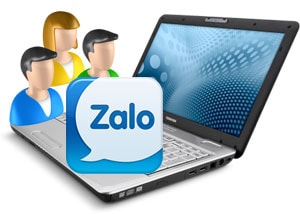 Publisher Releases New VNG Zalo computer, good chat on multiple platforms such as Windows, Linux, MacOS, though a computer Zalo still have some limited features compared to Zalo on mobile. Another feature that is missing Zalo for PC users are expected to use that feature Zalo on PC for those who do not have a phone to scan the QR code. However, with the existing features still meet some of the needs of the user. We expect a version for PC Zalo in the next version.
To install and use Zalo on computers, laptops you perform the following procedure. The request should include: - An automated computer Zalo. Download Zalo Cho computer - Devices Android, iOS and Windows Phone are using Zalo mobile (to scan QR codes). You should use the Zalo for Android , Zalo for iOS , WinPhone Zalo for the latest in order to avoid errors not of Zalo QR code scanning QR codes offline. Step 1: The settings you perform normal and application launch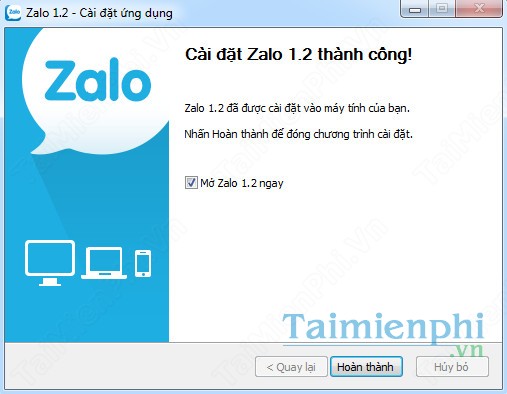 Set on computer Zalo
Step 2: Scan the QR code synchronize contacts, messages
After Zalo on computer startup is completed, the program asks you to scan the QR code to login and sync contacts, messages.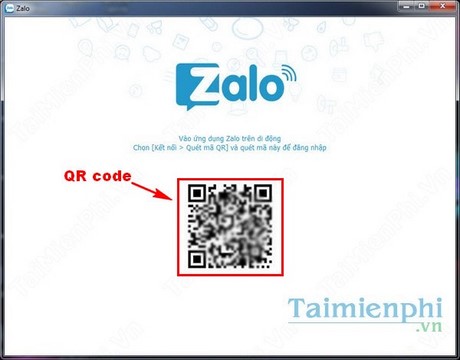 Monitor scan the QR code on the computer of Zalo
On devices (Here I use an Android phone) you log in Zalo, then on Connect, select Scan QR code . Now the phone screen will appear functions like taking pictures, you bring your phone to the QR code displayed on the computer screen, the phone will automatically scan the QR code for you. Then notice your appearance may want to log on device called XXYY (XXYY is the name of your computer), select Yes ( YES ). Return to the computer screen and wait a few seconds for the computer to sync your friends list, messages on the computer. This process is finished you can use normal computer Zalo. Currently we test the functionality in this version only messaging functions, like on a mobile device.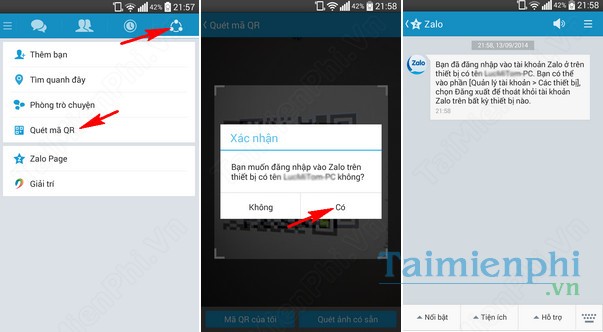 Zalo have full functionality like chat on mobile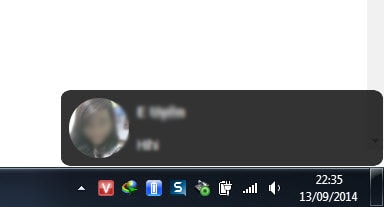 Zalo system tray when new messages will inform you of Zalo Sync friends on the phone to the computer information on the Zalo friends for windows Chat and messaging, icon-like version of the Zalo on mobile function is sending photos and sharing photos to friends Customizable tone, popup windows on the Zalo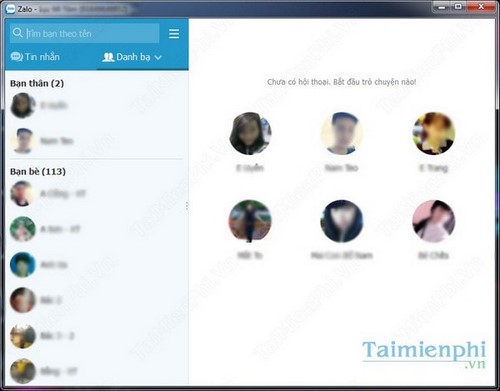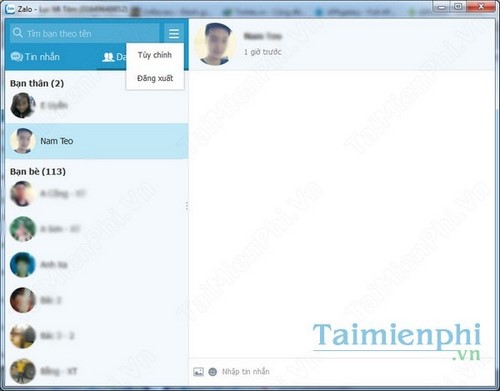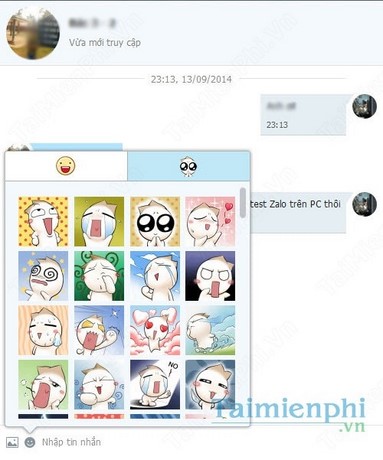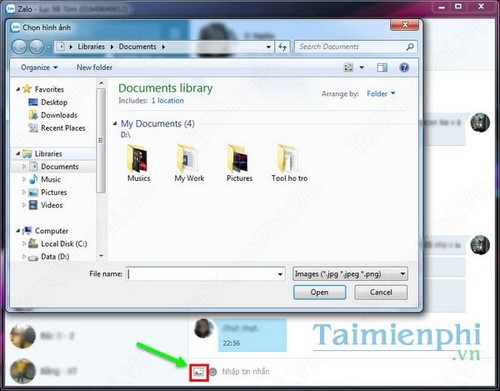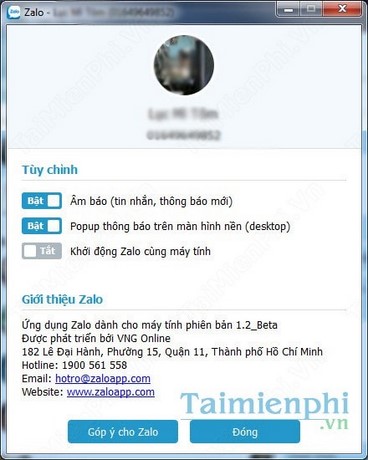 Update : The release of updated versions for PC 1.4 Beta Zalo with many new features such as:
- Support equipment installed Zalo for Windows Phone .
- Additional automatic mode on the computer log of login attempts that are not re-scanned after QR codes.
- Having announced scan the QR code success on the program interface on your computer.
- Added an option to delete or not delete chat history on logout.
- Fixed limit Zalo 1.3 Beta version.
In addition, when using Zalo, can change information Zalo to their privacy, avoid information being abused by ill
So as of this moment, there are plenty of chat software integrates both mobile devices and computers, including Zalo, viber, tango, beetalk, .... taking Zalo like the software Other chat viber or tango is absolutely free, you have several options to download viber and download tango in Taimienphi.vn