Guidance on Zalo chat rooms on Android
Video Guidance on Zalo chat rooms on Android
Related article
Android is an operating system so popular applications for their increasingly diverse and abundant. Along with the development of other applications, Zalo is one of the applications "made in Viet Nam" is used quite commonly. This article guides you how to enter the chat room Zalo for Android.
Instructions on how to enter the chat Zalo for Android.
* Download the latest version of Zalo on Android: Download Zalo for Android
4 Steps to enter the chat Zalo from your Android device.
Step 1: Log in to your account Zalo.
To log in to your account requires Zalo account Zalo and versions for Android if no you may refer to subscribing Zalo Zalo for Android version above.
You proceed as normal login Zalo including telephone number (1) and Password (2) then click Login (3)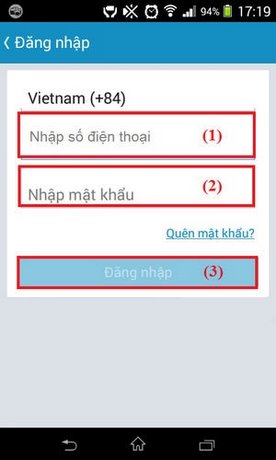 Step 2: Find the chat Zalo.
After successfully login you see on the Zalo icon Circle (1) of you click on it then select the chat room (2)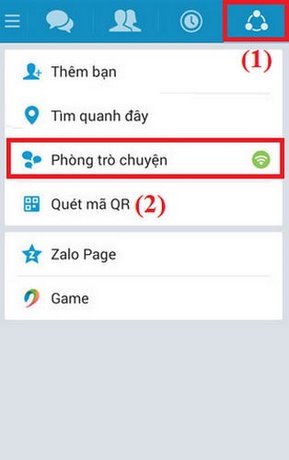 Step 3: In the chat Zalo.
You see there are many chat rooms to choose from. Here I choose Love & Friendship.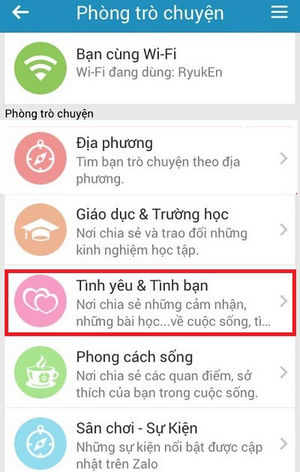 I choose to Angle heart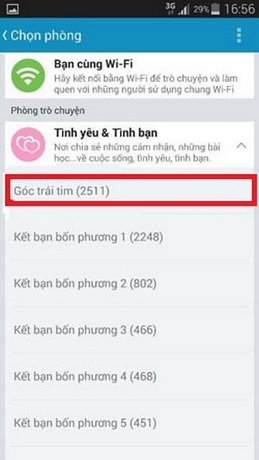 Step 4: Find your chat.
Because this is the chat so there will be lots of people in it. Specifically, I was in a room with 2511 people take. So you have to find a reliable or more person you chat with them.
Above are 4 steps to help you to choose your chat and chat on the Zalo. Zalo this current has versions for popular operating systems such as iOS, Windows Phone and you can see how computer chat Zalo
Zalo currently supported versions include versions for mobile devices, including iOS, Android, WinPhone, the version for PC including Windows, Mac, Linux and browser web. Of people Zalo download and use on computers is also quite high, but there is a limit as to scan the QR code on this version makes the user difficult, especially for those who do not have a phone to scan the QR code