How to back up and restore phone IMEI Samsung Galaxy without root
Video How to back up and restore phone IMEI Samsung Galaxy without root
We should not be too worried about missing IMEI, how can still retrieve it, here 9Mobi.vn will guide you how to backup and restore IMEI on your phone without having Root Samsung Galaxy.
A - Backup IMEI for Samsung Galaxy
Step 1 : Download the tool NV Items Reader Writer Tool then extract.
Step 2 : Download and implementing it USB Driver for Samsung on your computer.
Step 3 : Turn on USB Debugging mode on your device
Step 4 : In the dialer and press * # 7284 #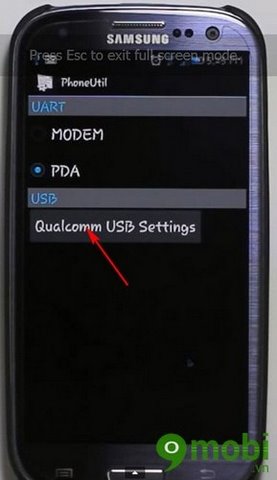 Step 5 : Select Qualcomm USB Settings and check choose RMNET + DM + MODEM and select OK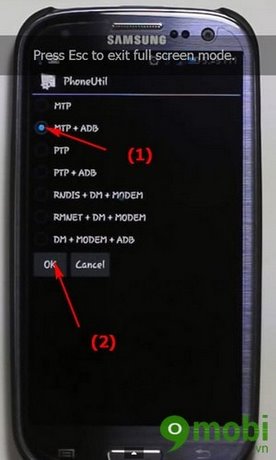 Step 6 : Connect your device to your computer via USB cable and run the tool NV-items_reader_writer.exe by Administrator
Step 7 : On the tab Port select your serial port samsung portal.
Step 8 : Check option 2 in the middle of the top BOTH.
Step 9 : Click Connect .
Step 10 : Click the Read in the top bar.
Step 11 : Click the Read below in the ' NV-items '
Step 12 : Save the file in .txt. And that's your backup file.
Step 13 : Dial * # 7284 # and select Qualcomm USB Settings then check MTP + ADB .
B - Restore IMEI.
Click to select the Write in the box below NV-items and choose to file your Backup.
Thus we guide you how to back up and restore phone IMEI Samsung Galaxy without root, you're done as his machine was operating normally as before.