Related article
Rename Facebook 1 places a lot of people interested. But not everyone can be done , because there are so many ways out there require you to set up proxy change ip address ....
But now with Google Chrome add-on called Hola Better Internet, will help you make a quick and accurate. Refer to the WebTech360.com offline. How to rename Facebook 1 word using Google Chrome * Download and update the latest version of Google Chrome: Chrome Download Step 1: Start Google Chrome, from 3-slash icon you choose Settings Step 2: Select the extensions , click Get more extensions Step 3: Enter the keyword "Hola Better Internet" into the search engine, click + FREE to install Extension Step 4: Click Add to add Step 5: After Hola Better Internet installation is complete, click on the icon of Hola Better Internet, click the flag of Indonesia in Section More ... STEP 6: In your Facebook account click Settings Step 7: Change the language of Bahasa Indonesia in Section Language , then Click Save changes to save the changes Step 8: Now you made ​​changes in a word facebook name only, by click Sunting (Figure below) Step 9: Here, you enter a unique name in Section Depan , then click Tinjau Perubahan (Figure below) Step 10: Here you enter the password, the password in the box Kata Sandi then click Simpan Perubahan (Figure below) your last job is to change the language ( English or Vietnamese) for ease of use offline. Thus, with extensions on Google Chrome Internet Better Hola, you've changed the name Facebook 1 word then, hopefully these tips will help you a lot in the process use.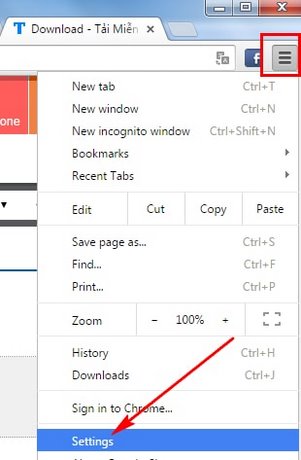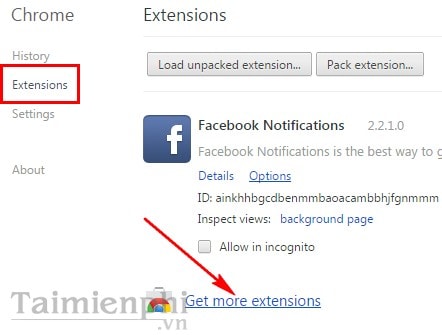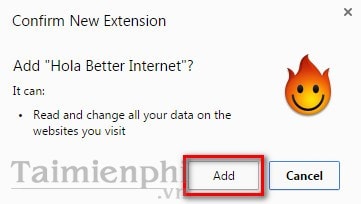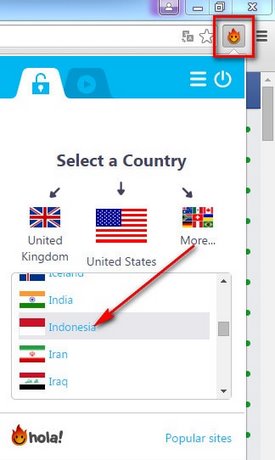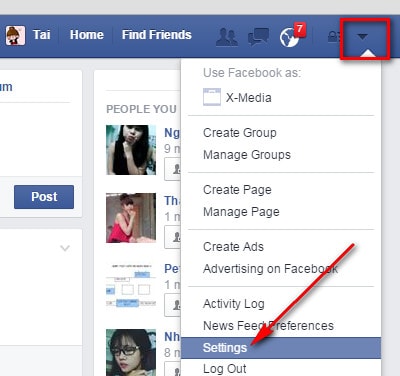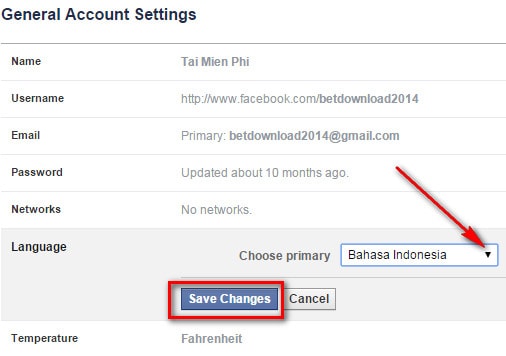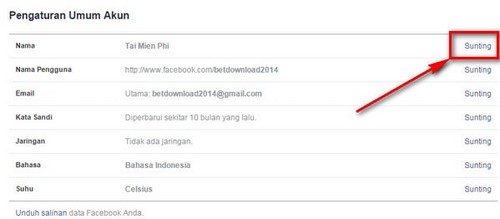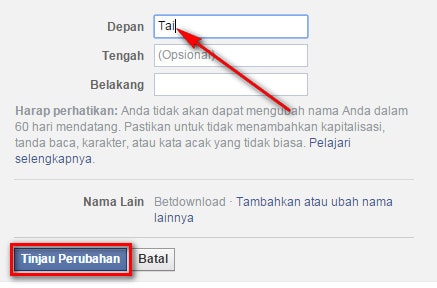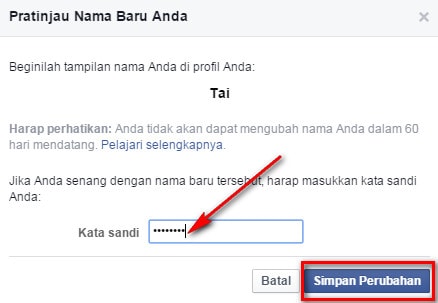 Facebook currently is one of the largest social networks in the online community, we can say that users can on facebook any spare time yet, but each browser is pointed to an account, however if on multiple Facebook accounts simultaneously, it is also not difficult. You can access many of your facebook account different ways that previously introduced WebTech360.com
Way 2:
This way you do the 1 way and stop in the 2nd step! And then do the following:
Step 1: Please visit the link here
You go to this page
If the Proxy address above is defective then you can refer to the other proxy addresses Nhé!
The addresses in the blue part should be used as it has a very strong effect, the yellow ones are weaker and red are normal.
Step 2: You select the "Advanced settings" that your browser is using:
For COC coc you select the icon COC COC on the screen then select Settings
Select Settings
Also with Google Chrome or FireFox, you Click on the icon on the screen and select settings.
Step 3: You pull down and select "Show Advanced Settings"
Select Advanced Display
Then you change the Proxy settings
Proxy settings
Step 4: Click "Lan Settings" If you are using a Lan or WiFi.
-If using Dcom then select the configuration of DCOM then click on Settings
Step 5: Select "Use Proxy Server for your Lan" and obtain the IP and Port Proxy addresses corresponding to that IP Proxy.
For example, I use an IP Proxy 202.169.53.14. Port respectively is 8010
Then press Ok and go back to Facebook to rename that you're done!
Note:
When you go to 1 IP address, you can go to a different address
After you've renamed it, you go back to the browser by the steps of Installation-> show advanced Settings-> Change Proxy-> Lan Settings-> to leave all the addresses in here is done, and edit the language of Vietnamese to use as usual
Update new 2020
Instructions to rename facebook 1 word on mobile phones
Different from the computer, the phone has a different way that is to use different applications to perform. In essence, it is just changing Proxy to Indonesia to change it.
I have presented a very detailed and thorough article on how to rename facebook 1 word on mobile, you can refer to the article: Guide to rename facebook 1 word on mobile
Important notes when renaming facebook 1 letter
- During the process of renaming facebook 1 word , if facebook requires you to enter the last name ( Belakang ), you should change another proxy . Since this proxy is already dead, switching to another proxy is normal.
- During the process of entering the password to complete the name change but it is stuck, change to another proxy.
- After changing your one-word facebook name , go to the settings at first, remove the Proxy address just added and adjust the language in facebook to Vietnamese for normal use.
Epilogue :
With just a few simple steps above you can rename facebook 1 word quickly. Actually, renaming a word is not that difficult, so you just need to read it carefully.
>> Anyone who can't do it can inbox on the facebook fanpage, I can help.
For those of you who have renamed facebook too many times, you should read this article if you want to rename more 😀