Internet Download Manager - Displays the icon in the Taskbar
Video Internet Download Manager - Displays the icon in the Taskbar
Related article
Internet Donwload Manager software supports today's fastest donwload, can download many different data formats with full support donwload on many different Web browsers. Additionally, you can also add also has modes automatically turn off the computer when finished loading the data , so a lot of people from around the world choose and use. But recently, suddenly icon IDM suddenly disappeared from the taskbar. Most people who use the Internet Download Manager shows (abbreviated as IDM) when no icon appears often uninstall and reinstall utility, but the situation did not progress. The problem here is the operation of the IDM process is still active, so you can not completely remove the utility feast.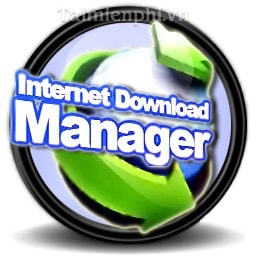 How to display the icon on the Taskbar IDM

Step 1 : Open the Task Manager by pressing Ctrl + Alt + Del , or click the Start Menu , type keywords Task Manager go to the Search Programs and Files . Step 2 : In Tab Processes , search startup files IDMan.exe , click End Process to shut down the process works.

Now you can completely uninstall and reinstall IDM normal. Icon of IDM will be displayed as shown below
Over here, we have to guide you how to display the icon Internet Download Manager (IDM) on the taskbar just a few simple steps, so you can easily use the utility to load the data on the computer. The disappearance of the IDM on the Taskbar really inconvenient for the user during use.
Update new 2021
How to Integrate IDM (Internet Download Manager) With All Web Browsers?
Now do as following:
1. Open Internet Download Manager and click on Downloads -> Options menu.
2. In General tab, click on " Edit… " button given next to " Customize IDM Download panels in browsers " option.
3. It'll open a new window. Now in " For web-players " tab, make sure " Full mode " option is selected under "Panel view" section.
Also click on " Check All " button given in " Show IDM download panel for the following file types " section.
Make sure " Don't capture downloads from web-players automatically " checkbox is NOT selected.
Also enable " Show download panel for protected content which IDM may not download " option.
4. Now go to " For selected files " tab and make sure " Full mode " option is selected under "Panel view" section.
Also make sure " Show Download panel for any selected links " option is selected.
That's it. Click on OK button to save changes.
It'll restore IDM video download panel and file download panel in your web browser.
See also: load Camera360 photography and photowonder edit photos on Android, iOS