How to create a File Backup, Restore on Windows 7 computers without rescue software
During your use of Windows errors can happen that you do not know in advance, one that's fixing Backup / Restore OS. This article will guide you how to create File Backup / Restore on Windows 7 computers without rescue software.
Usually when you want to restore Windows back often thought of Ghost Machine, in previous articles you know how to create files with Norton Ghost Ghost . Today we will teach you how to create a Backup / Restore on Windows 7 help rescue computer without software. Post Backup and Restore 2 parts. HOW TO CREATE A FILE BACKUP ON WINDOWS 7 Backup is understood as the creation of a copy of the original data, Windows that you are using can happen is a careful error you should Backup them. Step 1: Open The Control Panel from the Start you choose Control Panel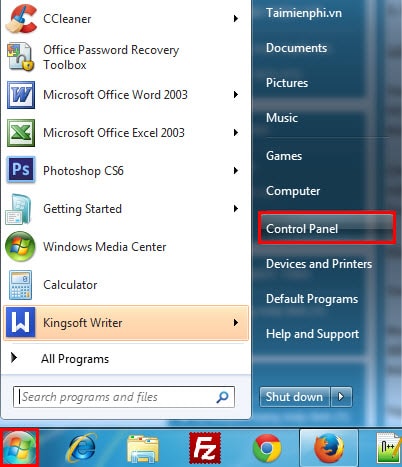 Step 2: Open The Backup And Restore
When you open the Control Panel you choose Backup and Restore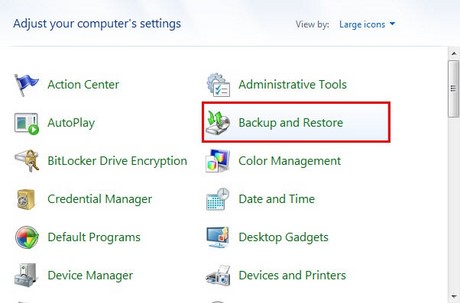 Bước 3: Chọn Create A System Image
Trong Backup and Restore bạn chọn Create a system image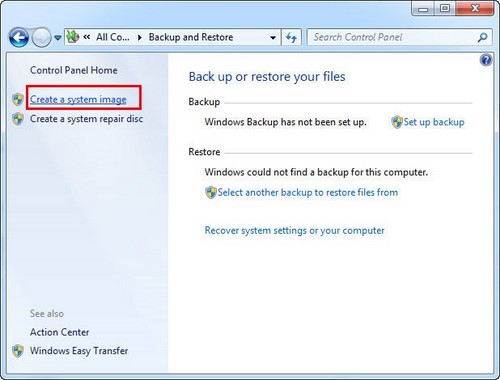 Step 4: Choose A Location On The File Backup
After selecting the Create a system image you must select the location to save the File Backup in Section On a hard disk and then clickNext.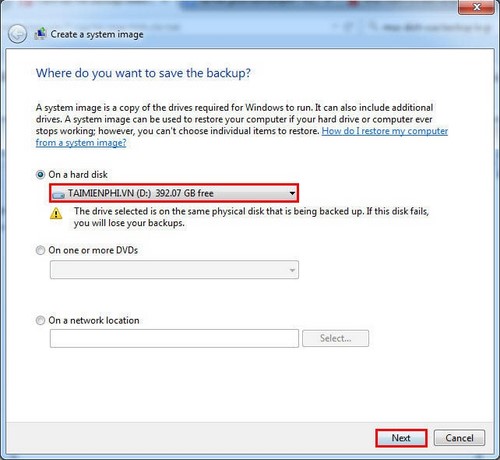 Step 5: Start Backup
Once finished you choose Start Backup to conduct Windows Backup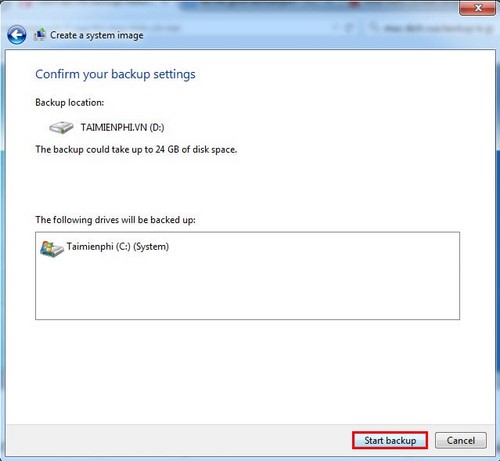 Backup ongoing process, time depends on storage Backup File Backup and machine speed.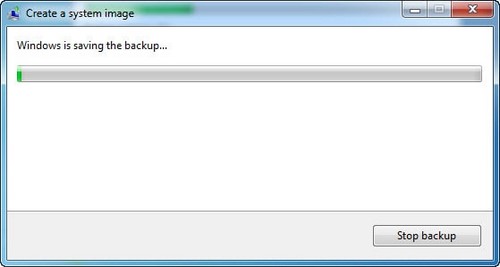 With his machine I only took about 10 minutes as the backup is complete.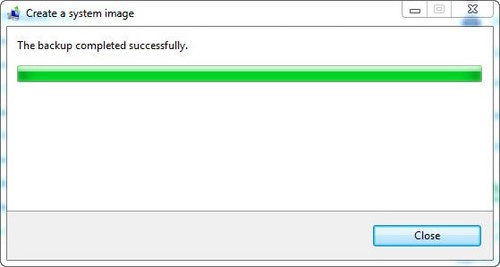 Attention

Backup data Once finished a dialog box appears asking if you want to create a CD / DVD for storage or not.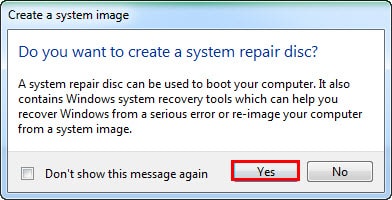 If you have not selected NO select Yes and click Close. The path you seek to export the file to check its File Backup.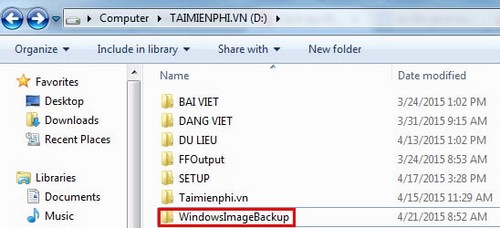 HOW RESTORE ON WINDOWS 7
Restore the recovery process after having File Backup. If Backup Restore is a necessary condition, it is sufficient for the process and restore the backed up data.
Data after Backup you can leave them in the USB, DVD or on your hard drive basically we do not much difference when you use USB or DVD. Here I boot directly from the hard drive.
First we must choose File Back Up.
Step 1: Go To Your Computer Repair Mode
When the computer starts you press F8 to enter Advanced Boot Options then select Repair Your Computer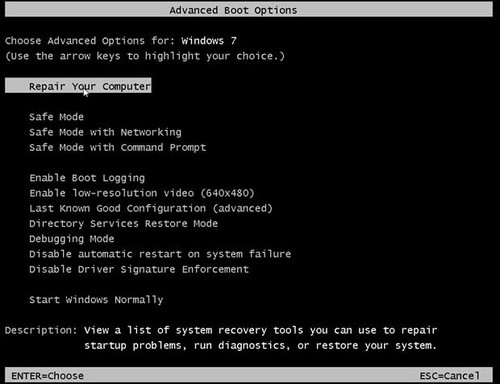 Dialog System Recovery Options opens you click Next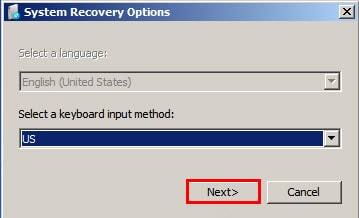 Continue to enter the login account and password (if any). I moved to step 2
Step 2: Select The System Image Recovery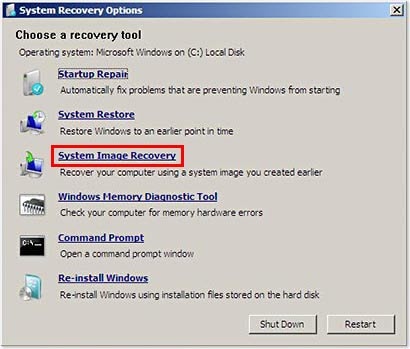 In the dialog box System Recovery Options you choose System Image Recovery
Attention

This is an important step you must choose correct choice.
Select Select a system image and click Next.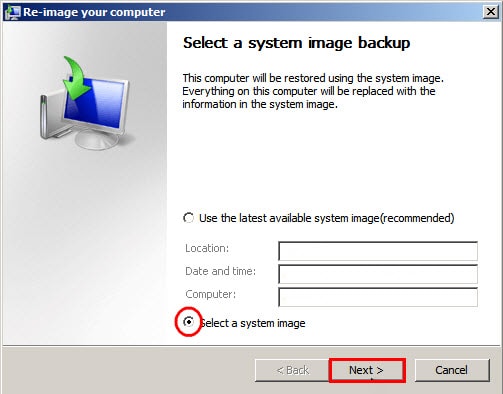 Navigate to File Restore in frame Location and click Next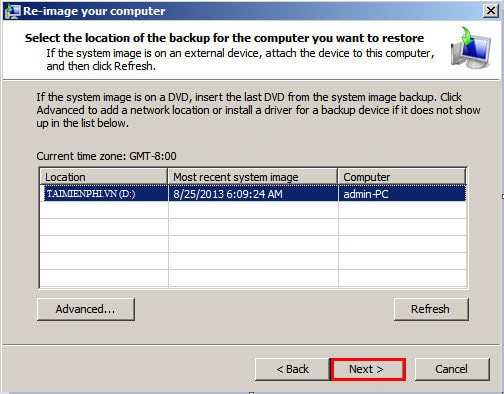 Step 3: Select The Time To Restore
In the Date and time you choose time to restore and then click Next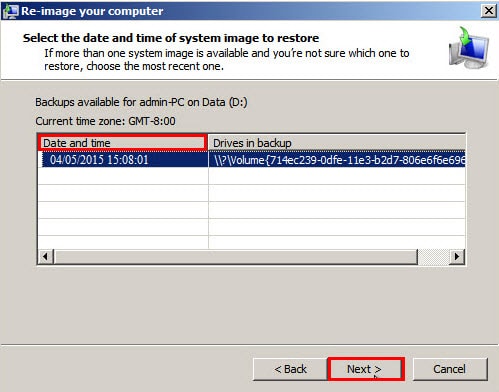 and Next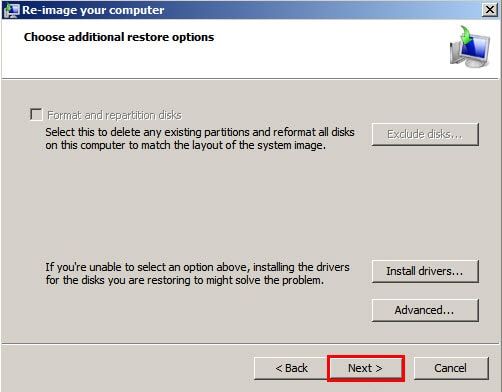 Then click Finish to complete the process of selecting File Backup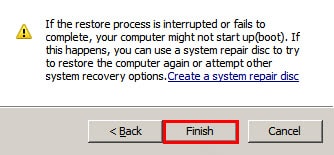 Step 4: Start The Restore Process
Click Yes to confirm and start the Restore

Restore ongoing process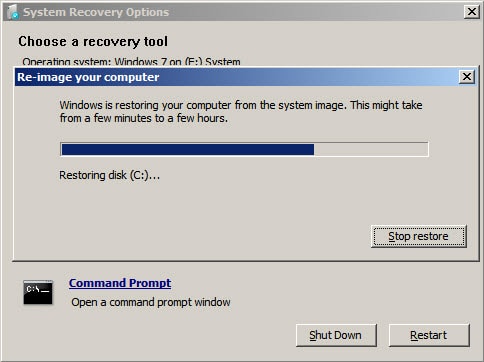 You restart the computer to complete the process Restore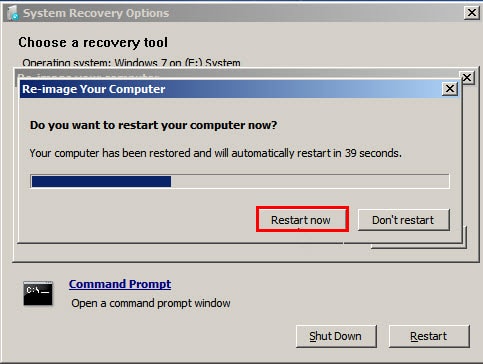 Above we just teach you how to create a Backup / Restore on Windows 7 details by h ì help rescue pictures nh computer without software.