How to remove the Windows.old folder on the C drive to do?
When reinstalling the operating system for your computer if you do not format the drive (drive C, drive set win), after installation is complete will appear a Windows.old folder, this folder contains the data of old OS , you can delete them if they have a data backup before installing. But you can not erase a normal way (Delele or Shift + Delete) which must follow the way later.
Step 1: Go to My Computer, right-click the C drive (drive install folder win containing windows.old) choose Properties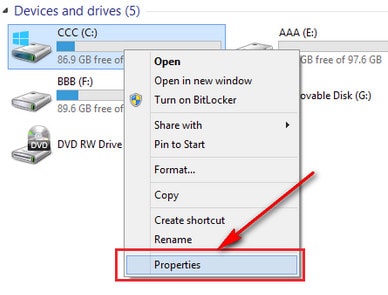 Step 2: In the Properties window you select Tab General then click Disk Cleanup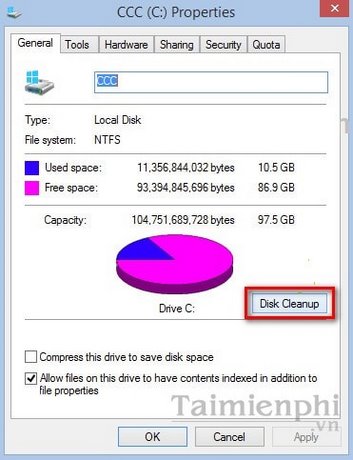 Step 3: Here program will conduct a scan in a short time, you wait and then click Clean up system files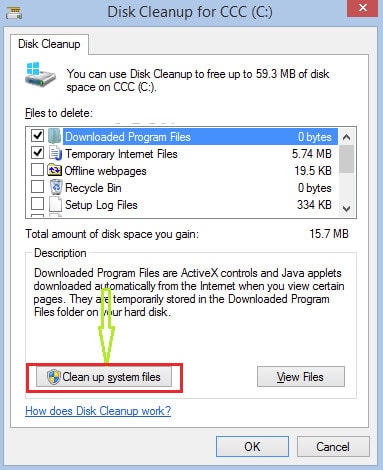 Step 4: Once the tool that scans the file is not used to the system. Next you need to locate and select the Previous Windows installion (s) containing the previous version ie windows Windows.old folder. Finally click OK. After completion you check the results by accessing to the C drive and find the folder will be no more windows.old.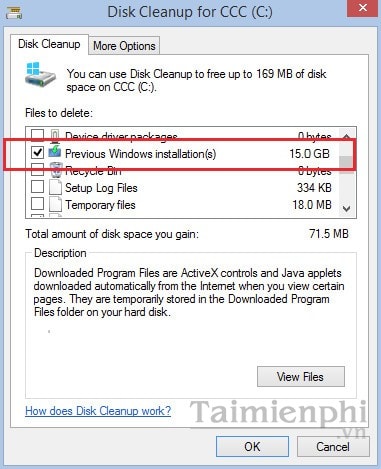 Method 2: Use the command to delete the Windows.old folder:
Step 1: From the Start menu, type in the keyword cmd , then right-click and choose Run as Administrator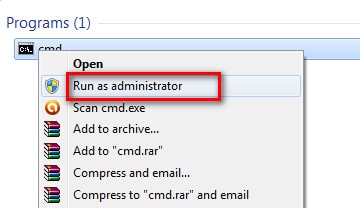 Step 2: Here you enter the command: RD / S / Q% SystemDrive% \ windows.old then enter. Then you check that folder windows.old will be removed from the system. You need to do one of two ways on will erase the folder, folder on drive C. Windows.old Wish you success!