How to change the language for BlueStacks
Video How to change the language for BlueStacks
Despite being considered a heavy, demanding machine configuration, BlueStacks has always been the most installed Android emulator today. If you are also using BlueStacks to play games on your computer and find it difficult to not really understand what this emulator shows in your current language, you can change BlueStacks to Vietnamese in just 4 simple steps. following simplified.
Download BlueStacks 2 for free here
Download BlueStacks App Player for Mac for free.
Among the most popular Android emulators currently used, BlueStacks can be said to be the most supported emulator in the World (including Vietnamese).
Install Vietnamese for BlueStacks
Step 1: You log into your BlueStacks account and then from the main interface, left click on the settings icon (gear).
Step 2: Interface settings - Settings appear, find and click on Language & Input.
Step 3: Click on Language (here you can see the language you are using).
Step 4: A list of languages ​​appears. You drag and find Vietnamese , click on it and then wait a while for BlueStacks to save and change again.
After the change, our simulator will be completely converted to Vietnamese, very handy and easy to understand.
How can I change the language on BlueStacks?
1. Launch BlueStacks. On the home screen, click on the hamburger menu icon, as shown below.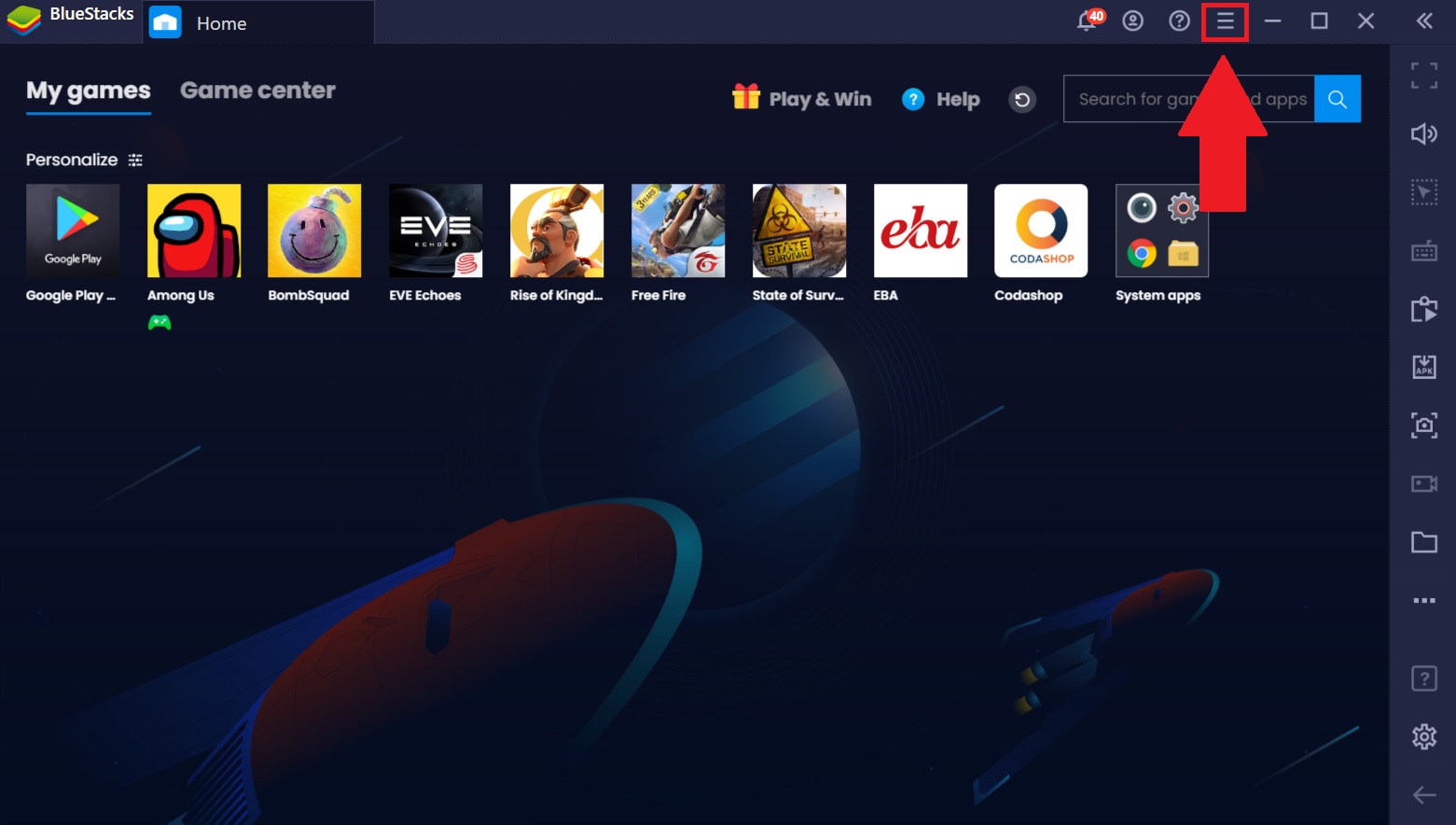 2. From the dropdown menu, select Settings.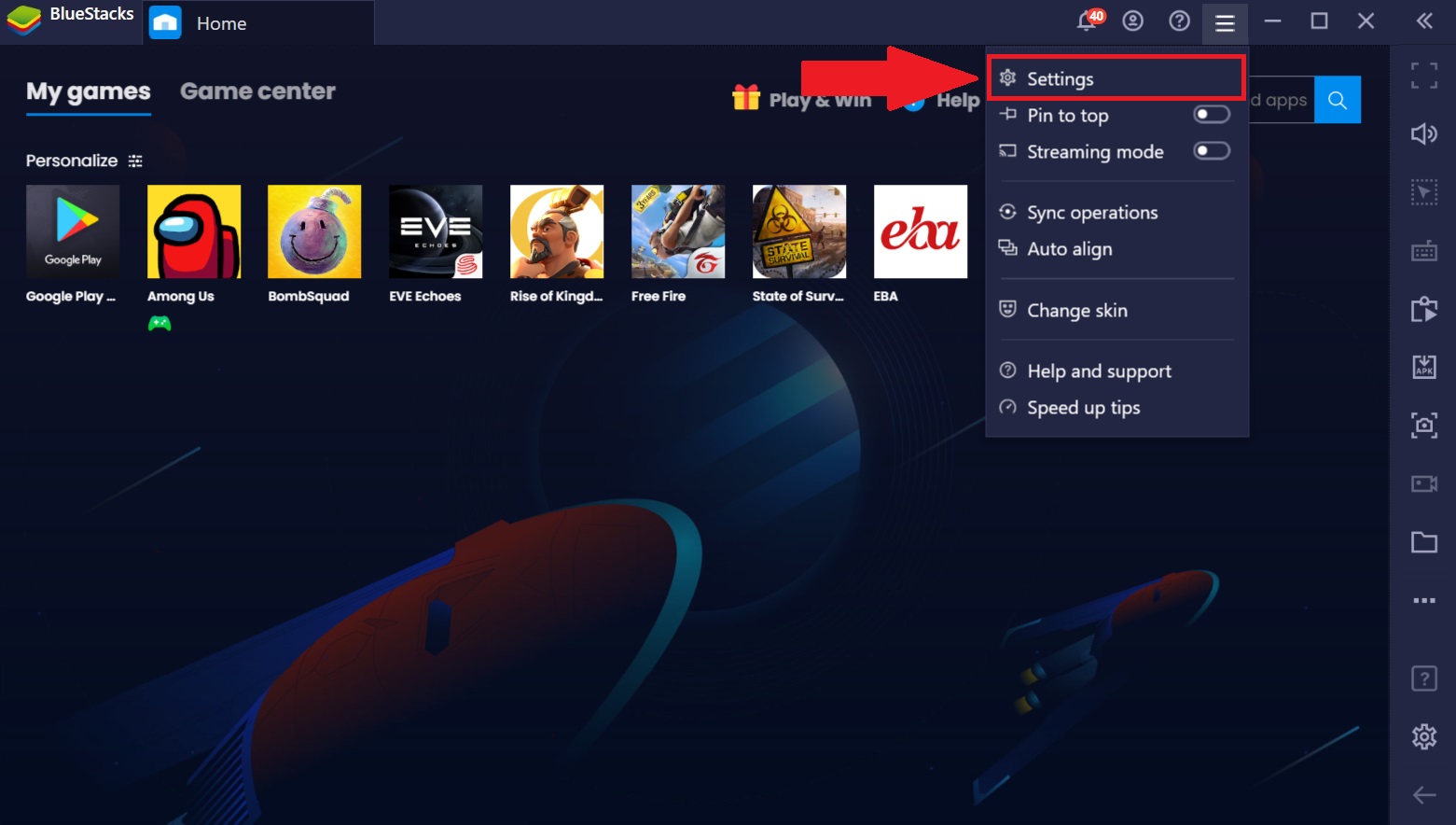 3. On the 'Settings' page, click on the Preferences tab.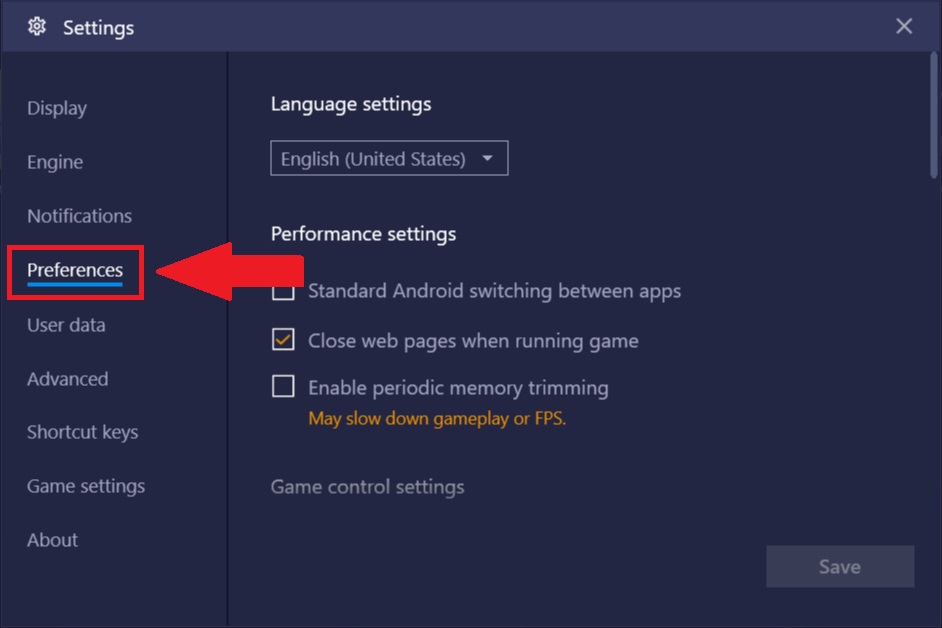 4. Under the Preferences settings, the first section is for Language settings. Here, you will see the current language for your BlueStacks. The image below shows this language as 'English (United States)'.
Click on the arrow on the language box, as shown below.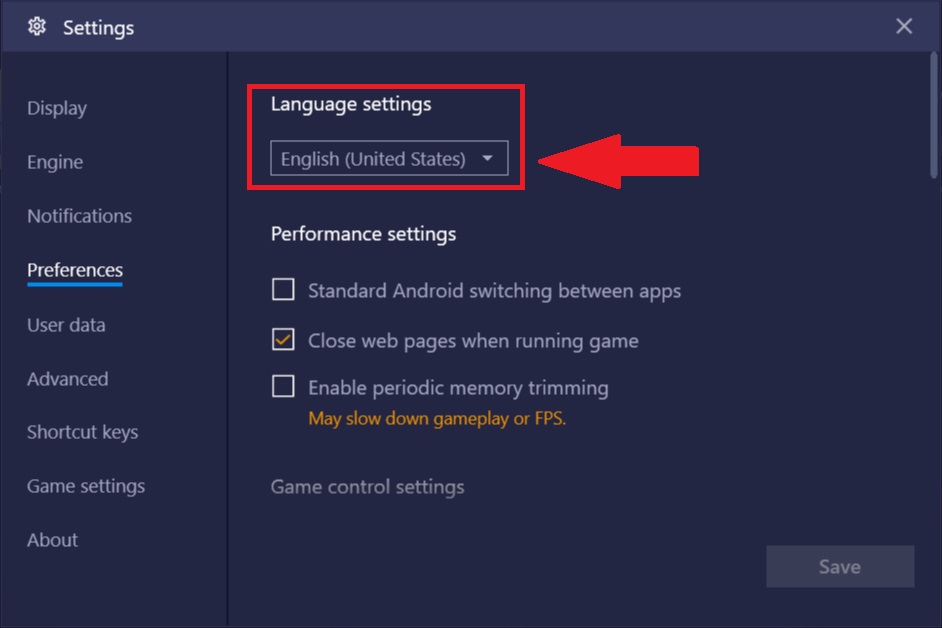 5. You will now see a list of supported languages on BlueStacks. Select the one that you wish to apply as your preferred language.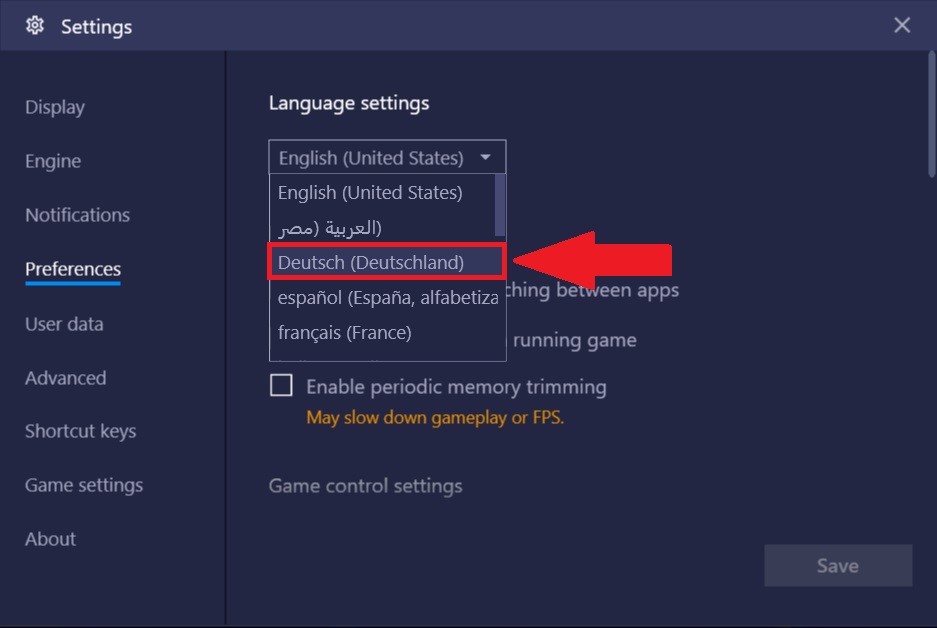 6. Click on Save for changes to take place, as shown below.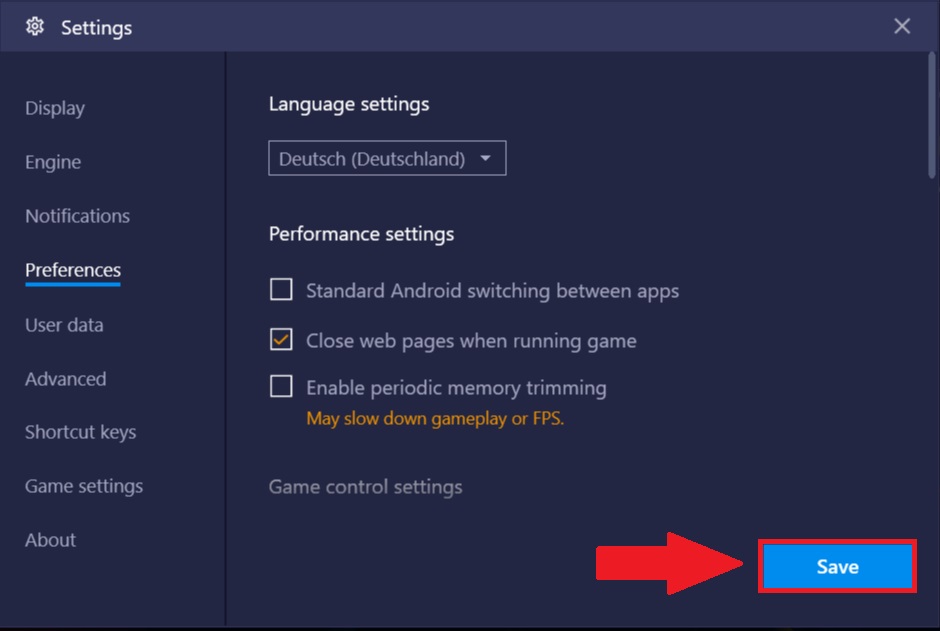 Change languages ​​on BlueStacks
From now on you can freely use a gaming simulator on your computer without worrying about the language. In addition, BlueStacks also supports users to search on Google Play in Vietnamese to help search results be filtered more accurately.