How to Change UC Browser Android Download Folder Location
UC Browser is the most popular web browser on Android. There are many free web browsers on Android but any Internet Browser is not popular as UC. UC browser downloads files much faster. Therefore, it is on Android, is considered the most suitable for the video & audio download. While downloading files, the Internet connection is lost in the middle, then the file can resume easily at any time. There are several options, which many people will never know about. Similarly, when the file is downloaded, the file is very difficult to locate the file location. So today you will learn to change UC browser download folder location & settings. Get UC Browser download files on iPhone
How to change UC android web browser download folder location & settings?
First Start UC Browser on your Android Smartphone.
When it will open, Tap on the menu.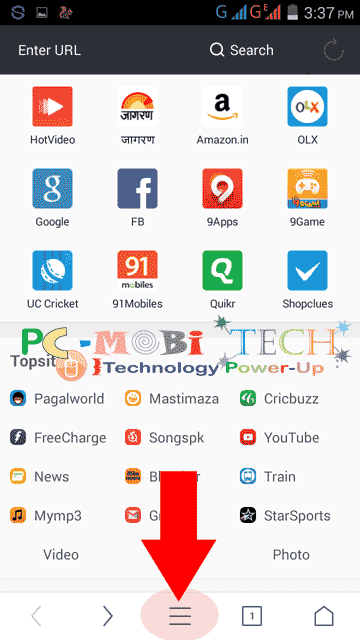 Now tap on Settings (Gear icon) at the bottom left corner.
In the settings scroll down list & tap on Download Settings option.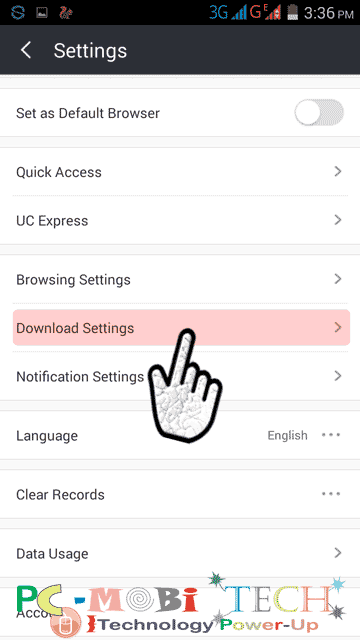 Now here you can change Default download path, Max Download Task at a time, New Task, Auto Reconnect & Notification related settings.
Default Path- With this option you can change the file download folder/location, to change click on the Default Path option.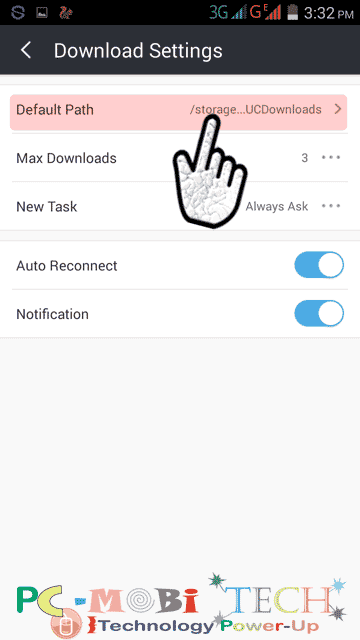 By default all files are downloaded in Sd card>>UCDownloads folder. Here you can select a different folder. Select a new folder/location, and tap on the OK button to save new folder/location.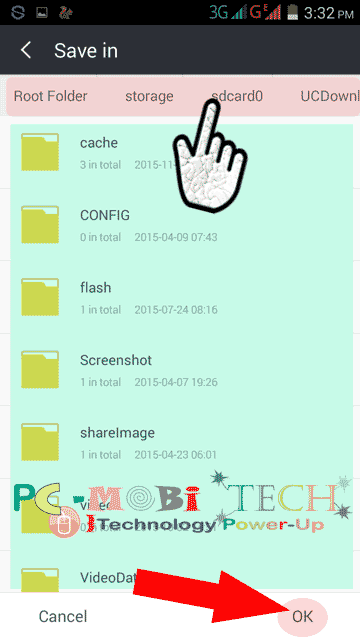 Max Downloads- Here you can set, how many files you want to download at a time. By default it is set on 3, So you can choose it yourself.
New Task- You can set here file download permission between Always Ask & Download Directly. By default, it is set on Always Ask. So when you'll start a download then it will ask you to download the file. If you set up direct download, so you will download a file It will begin to download files directly without any permission.
Auto Reconnect- When the file download, the network connection will be lost. If this option is turned on it automatically reconnect.
Notification- If this option is turned on, file download notification will appear on the notification bar. If this option is off then they would download all files in the background.