How to switch from Survival to Creative mode in Mini World: Block Art
Just like Minecraft , in Mini World: Block Art there are two main game modes that gamers choose : Survival and Creativity , survival helps players practice how to fight against nature and dangers. lurking in the game, you have to find food, collect materials to build, create weapons against monsters ...
In Creative mode , you will have everything and everything is endless, survival skills will make room for creative skills so you can create your own works, not hungry, No damage from monsters or anything else, just do everything you want.
But sometimes gamers who are playing badly in their maps want to change to another mode, from Survival to Creative or vice versa when they are in danger in Survival mode, or simply want to get angry. To fight with the surrounding nature, follow the steps in the article below to make the switch from Survival to Creation or vice versa.
Mini World: Block Art
Mini World: Block Art for iOS Mini World: Block Art for Android
Guide to Moving from Survival to Creativity in Mini World: Block Art
Step 1: First, start up Mini World: Block Art and click Start.
In the map creation interface, click Create new world.
Select Adventure mode and click Start.
Or you can choose existing maps to switch to the other mode you want to play, note that not all selected maps can be transferred, downloaded maps are definitely not transferred.
Here, I select the Creative map , while in the game interface, press the Esc key and press Transfer Risk to switch to Survival mode.
When switching to you will see right in the upper left corner will appear blood bar and food bar. The advice for you is to change from Creativity to Survival when you are in a safe state, especially when you move into the evening.
If you want to change back to Creative, just do the opposite.
Some maps will have a button to switch the Game map, ie switch to Survival mode
After the transfer, the interface will appear like this, exactly above when you switch to Adventure.
Switch back, it will be Edit , corresponding to Creative mode as above.
So with the above article, you can switch between Survival and Creative modes on a map in Mini World: Block Art. This way you will not have to create a new map to play from the beginning, especially when you have a building or a castle, if you have to create a new map to play from the beginning, it will be very time consuming. space right.
In addition to the works that you can create on the map, you will have a few more map code to make your map less "light". Write Some Map Code in Mini World: Block Art and how to enter to create a map with terrain as you like.
See also: How to adjust the configuration better in Mini World: Block Art
Update new 2021
Newbie Tutorial Day 1
If you are new in Mini World, join us quick! Here is everything for newbies to know.
Welcome to Mini School!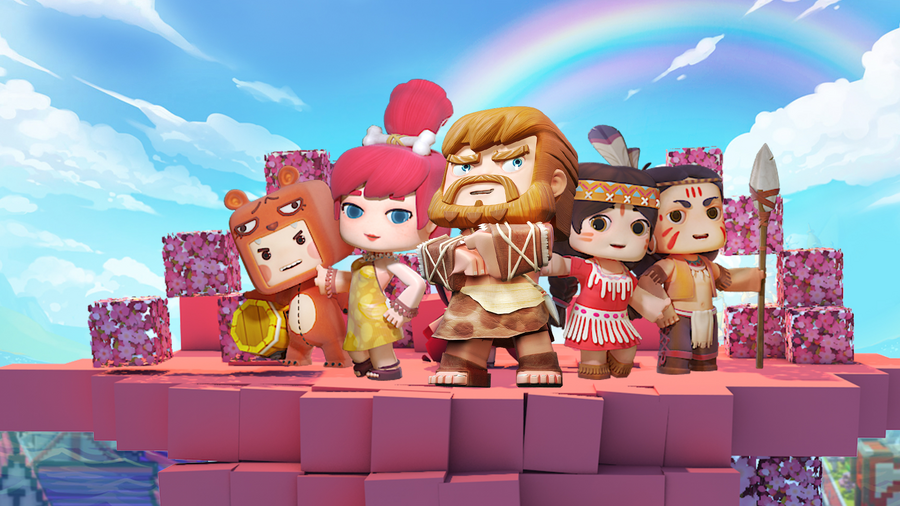 How should I play the game?
What should I do when I enter the game?
How should I spend my first day in game?

Mini Captain is going to teach all you need to do in the first day in game!

First Step:Chop wood
Mini World has different type of terrian like desert, ice field, snowfield, mountains, flatlands, forest and etc.
When you start the game, the spawn point is random, and the first thing to do is chop some wood!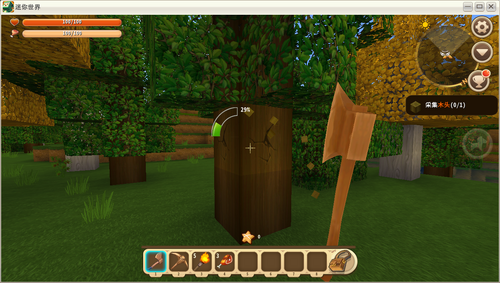 How to chop wood?
With bare hands, tap and hold on the wood.
A progress bar would show up and it will drop a wood block once the progress bar is full.
Walk near the wood block to collect them in your backpack.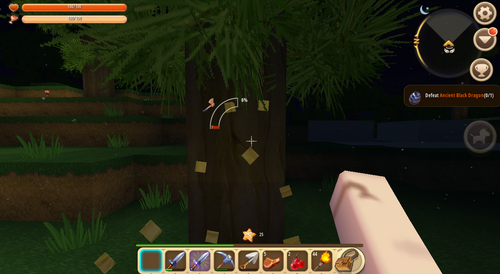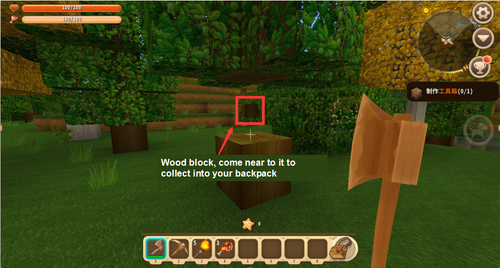 Step Two:Craft a Toolbox
You can craft a Toolbox when you collect all the wood blocks from a tree.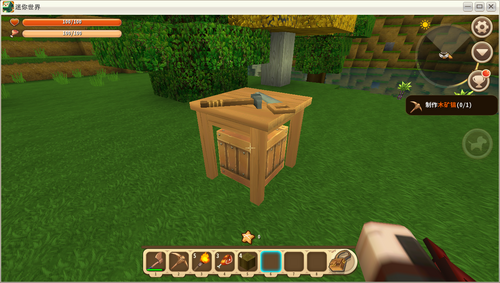 Open your Backpack:
On PC, tap B to open backpack.
On mobile devices, click the backpack icon to open your backpack.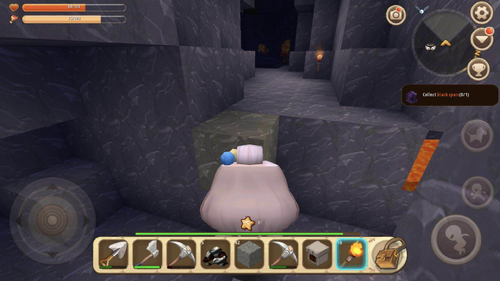 First, craft wood blocks into wood boards.
You need 6 wood boards to craft a Toolbox.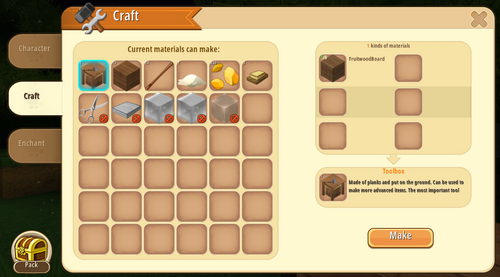 Step Three:make a bed
The first day in survival mode is challenging. You have no resources, no food or weapons.
The priority is to made a bed after you collect some basic resources.

To craft a Bed:1 wool, 3 wood boards, 2 wood bar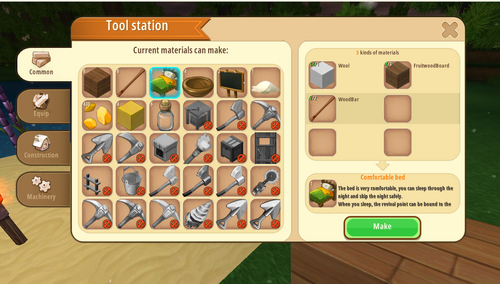 First you need to find a sheep. Walk around, normally there are sheep spawns near you.
Tap on the sheep to attack. When you kill the sheep, it will drop randomly a lamb chop or wool block, and experience.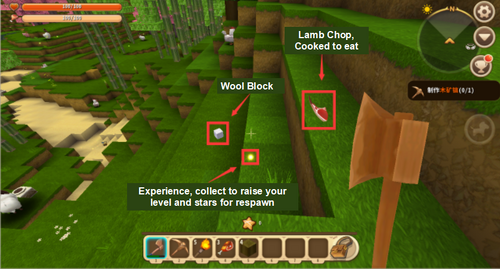 Then craft a bed using Toolbox.
Hold the bed and tap on the ground to place it.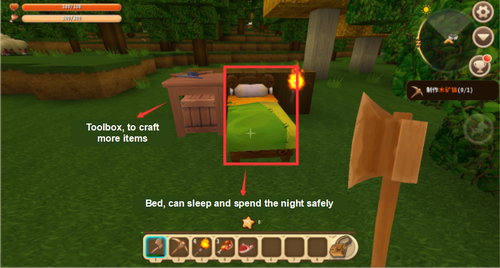 When the night come, tap the bed to go to sleep!
Your character will wake up automatically when the day comes.

Tips:If it is still early when you finished the bed, it is suggested to get more wood blocks and prepare for the next day!