Review iTop PDF, indispensable software when working with PDF
Introducing iTop PDF software
PDF format is very popular nowadays. You can find it in text files, study materials or ebooks on the internet.
Unlike Word, the PDF format is more flexible with good visibility on many different devices, and the supporting software is also easy to find and install. Currently, most users choose Adobe reader and Foxit Reader.
If you just want to read the text inside, don't install anything, just open it with a web browser. You can only use Photoshop CS6 online when you want to read and edit lightly.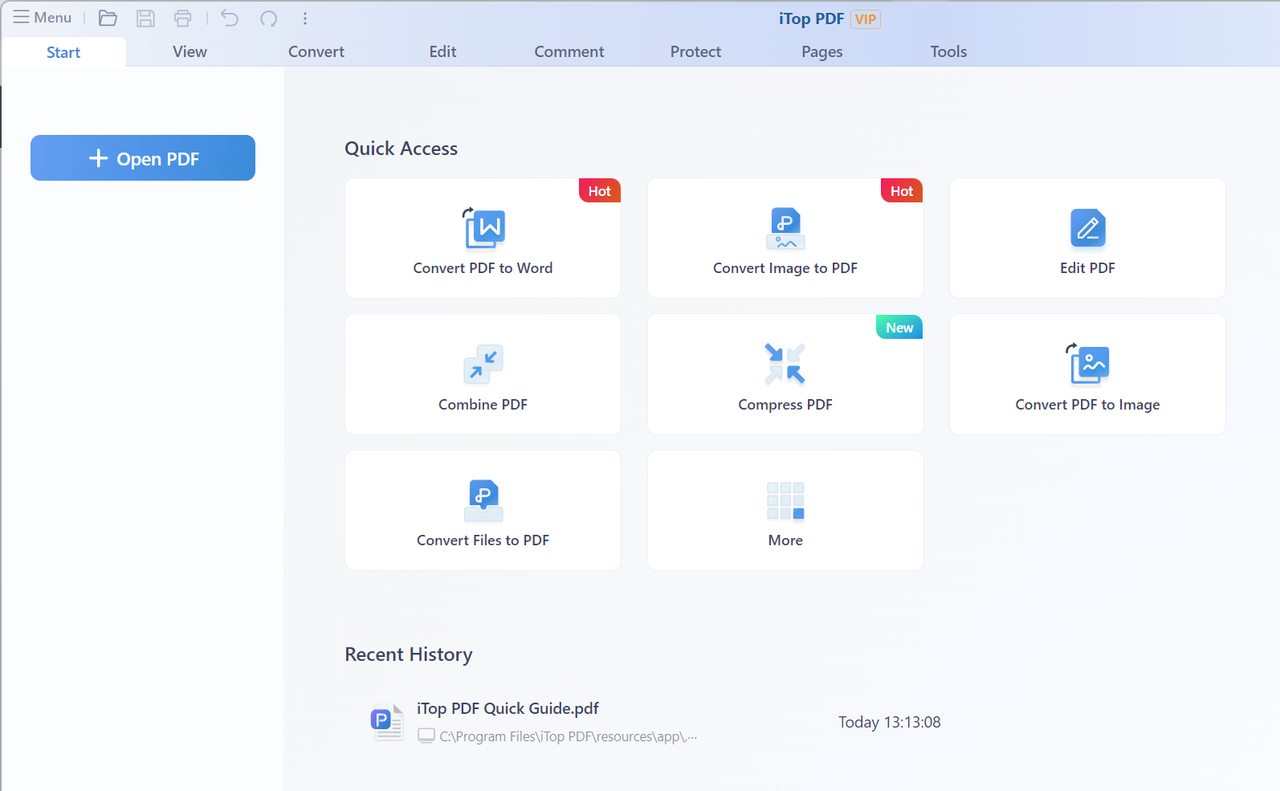 iTop PDF is a software that allows you to edit PDF files with many advanced features. The software interface is very nice, easy to use and get used to. Feature summary:
Edit: Edit text right in the PDF file, in addition you can edit images, paths, draw, highlight a paragraph ...
Convert: Convert PDF files to Word, Excel, PowerPoint files, image files...
Merge & Split: Features such as cutting, merging, inserting pages... are essential for those of you who work with PDF format.
Compress: Reduce PDF file size quickly without losing quality. This feature makes your files easy to store, share and use.
Protect: Secure important documents, contain sensitive information, or simply do not want anyone to read your documents.
Download and use new features on iTop PDF - PDF Editor
Download iTop PDF here: iTop PDF
iTop PDF now has 2 new functions: Convert PDF to Word and Convert Image to PDF.
To use Convert PDF to Word is very simple, you just need to select the PDF file to convert to Word, iTop PDF will help you do the rest.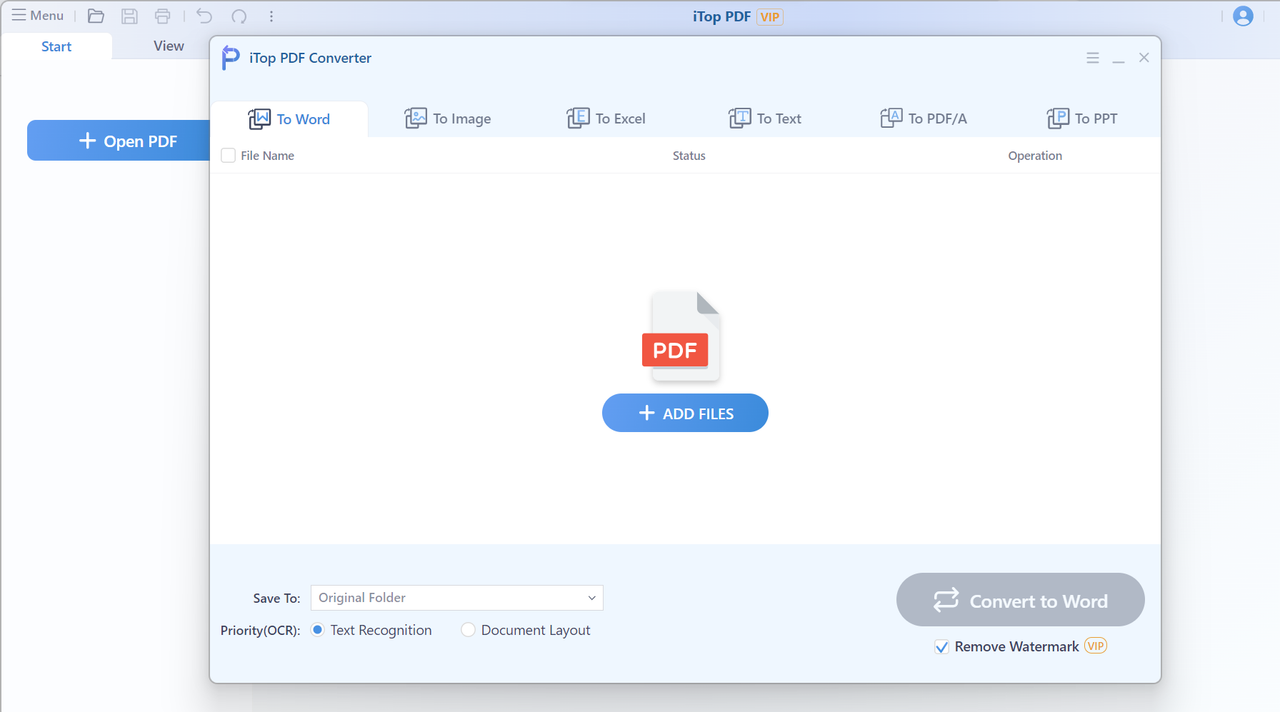 With the Convert Image to PDF feature we can use it similar to Convert PDF to Word .
To work more efficiently and quickly, you can use full features on iTop PDF, you can buy a license key at a very good price (65% off) https://www.itopvpn.com/ store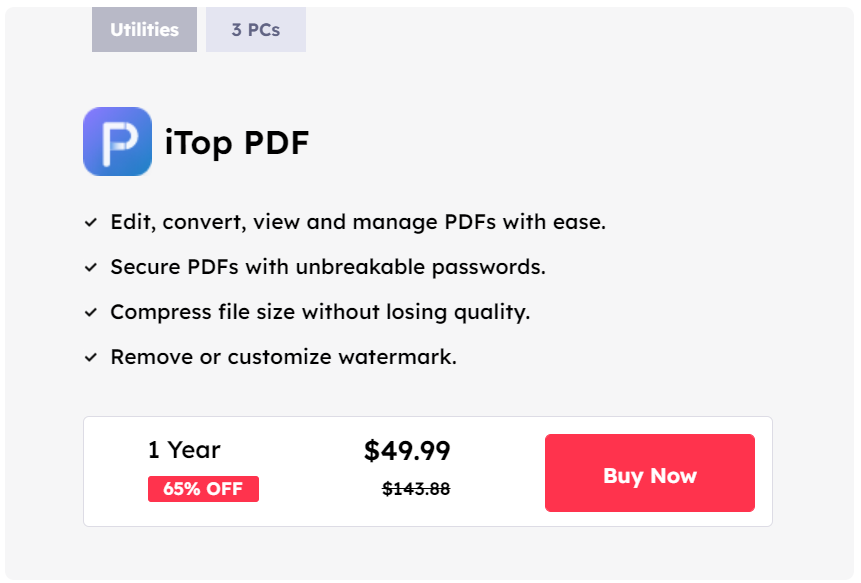 Surely you already have a tool to solve all your problems with PDF, try working with iTop PDF.
Wish you good luck and success!