Step up Your Document Editing Game: Convert PDF to Word
As we live in a digital age, the majority of our communication and documentation happens online. PDFs have become the go-to format for sharing and storing information, but editing them can be a daunting task. Luckily, there's a solution to this problem: converting PDF to Word. With this quick and easy process, you can turn any PDF into a fully editable Word document, giving you the ability to make changes, add comments, and collaborate with others on important projects. In this blog post, we'll explore the benefits of PDF to Word Converter and how it can step up your document editing game. We'll also dive into some of the best tools available for this process, including online converters and software programs. Whether you're a student, professional, or just someone who frequently works with PDFs, this guide will provide you with the knowledge and tools you need to make your document editing process more efficient and effective.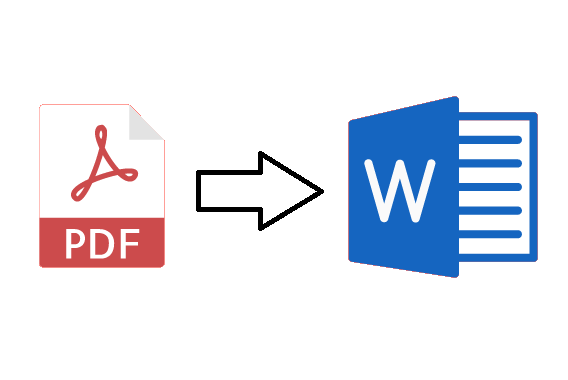 Streamline your document workflow.
In today's fast-paced digital world, streamlining your document workflow is essential for optimal productivity. If you find yourself spending a significant amount of time manually retyping text from PDF documents, it's time to step up your document editing game. By converting PDF to Word, you can easily and efficiently edit and share your documents, saving time and increasing efficiency. With a variety of online tools and software available, converting PDF to Word has never been easier. Don't waste any more time on manual document editing - streamline your workflow by converting PDF to Word today.
Preserve the original formatting.
When it comes to converting PDF documents to Word, one of the most important considerations is preserving the original formatting. This is particularly crucial if you are working with complex documents that contain tables, charts, images, or other graphical elements. If the formatting is lost during the conversion process, it can lead to errors, inconsistencies, and a lot of extra work to fix the document manually. To step up your document editing game and ensure that your converted documents look just as good as the original, it's essential to use a reliable PDF to Word converter that can accurately preserve all formatting and layout elements. By doing so, you can save time, reduce errors, and create professional-looking documents that are ready for editing and sharing.
Save time with automation tools.
If you're looking to step up your document editing game and save valuable time, consider using automation tools. PDF to Word converters, in particular, can make your workflow more efficient by allowing you to quickly and easily convert PDF files into editable Word documents. These tools can save you from the hassle of manually copying and pasting text from a PDF into a new Word document, a task that can be time-consuming and error-prone. With a PDF to Word converter, you can preserve the formatting of the original document and make edits directly in Word, streamlining your document editing process. By using automation tools like PDF to Word converters, you can increase productivity and focus on the more important aspects of your work.
Edit text, images, and tables.
One of the greatest advantages of converting a PDF to Word format is the ability to easily edit text, images, and tables. In Word, you have access to a plethora of editing tools that allow you to make changes to your documents quickly and efficiently. You can add, delete or modify text, change the formatting of your document, insert images or tables, and much more. Additionally, Word's spellcheck and grammar check features can help you catch errors and improve the overall quality of your document. By converting your PDF to Word, you can take advantage of all these editing tools and ensure that your document looks polished and professional.
Collaborate seamlessly with colleagues.
Collaboration is a vital aspect of any successful team or organization, and seamless collaboration is the key to achieving optimal results. With the rise of remote work and virtual teams, the need for efficient collaboration tools has become more apparent than ever. With PDF documents being a common format for sharing information, converting them to Word can help team members to collaborate more effectively. Word documents offer real-time collaboration features, allowing multiple users to work on the same document simultaneously. With Microsoft Teams and other collaboration tools, colleagues can work together on a Word document, make changes, add comments, and track changes in real-time, without the need for endless email exchanges. By converting PDF documents to Word, teams can streamline their collaboration process and work more efficiently towards common goals.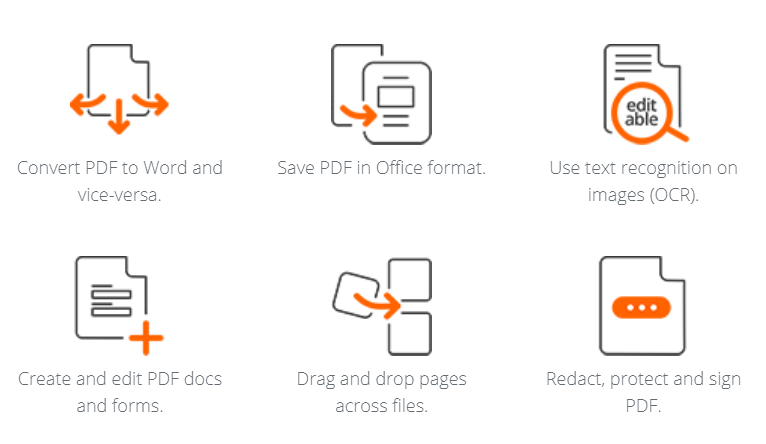 Enhance accessibility for readers.
Enhancing accessibility for readers is a crucial aspect of document editing. It ensures that all readers, regardless of their abilities, can access and understand the content. One effective way to improve accessibility is by converting PDF files to Word documents. Word documents allow for features like screen readers, which can read the text aloud for visually impaired readers. Additionally, Word documents can be edited easily, allowing for the addition of alt tags for images or hyperlinks to external resources. This not only improves accessibility but also enhances the overall quality of the document. As such, converting PDF files to Word documents should be a top priority for anyone looking to step up their document editing game.
Protect sensitive information with passwords.
When working with sensitive documents, it is crucial to protect the information they contain from unauthorized access. One effective way to do this is by using passwords to restrict who can view or edit the document. By implementing strong passwords, you can significantly mitigate the risk of a security breach and ensure that only authorized individuals have access to the confidential information. When converting a PDF to Word, it is important to remember to protect it with a strong password to preserve the security of the document. Additionally, it is recommended to use complex and unique passwords for each document and to avoid sharing them with anyone who does not need access to the information. By taking these precautions, you can effectively step up your document editing game and ensure the protection of sensitive information.
Securely share your documents.
In today's digital age, it's imperative to have the ability to securely share your documents. When working on important projects or sensitive information, it's crucial to maintain control over who can access and edit your documents. Converting PDFs to Word documents allows you to easily and securely share your files with colleagues, clients, and partners. By using password protection and other security measures, you can ensure that only authorized individuals have access to your documents, safeguarding them against unauthorized use or dissemination. With the ability to securely share your documents, you can streamline collaboration and enhance productivity, all while maintaining the highest level of data security.
Conclusion
Converting PDFs to Word documents is a valuable tool for anyone who needs to edit and manipulate text. By using one of the many available online converters or software options, you can easily transform a PDF document into a fully editable Word file. This can save you time and frustration, particularly if you need to make extensive changes or collaborate with others on a document. With this powerful tool at your disposal, you can step up your document editing game and take your work to the next level.