9 Most Recurrent Reasons For Smartphone Repairs
Smartphones are extremely popular devices today, and almost everyone owns one. The gadget has become an inevitable part of modern life and plays a crucial role in daily living, especially when it comes to communicating with others and gathering information.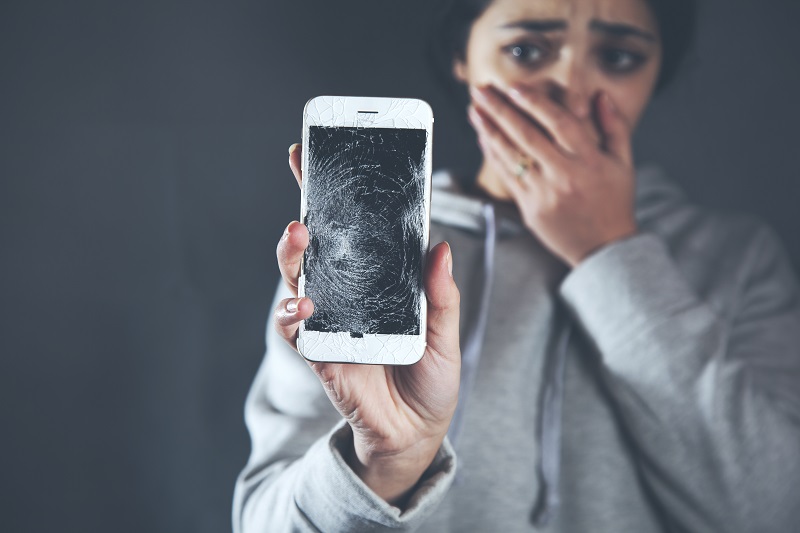 Although mobile phones boast an array of features and capabilities, they're prone to damage and will require smartphone repairs later on. The moment you realize your phone is starting to show signs of wear, is malfunctioning, or has damage, it's best to bring it to a reliable repair shop.
If you want to keep your phone in good shape and functional at all times, here are the common reasons for repairs you need to know so you can take immediate action:
1. Cracked Or Damaged Screen
Most smartphone users are likely to experience this at some point. Since a lot of phone models today have large screens, an accidental drop often results in damage. Timely repair is necessary, which involves the replacement of the screen by a professional.
2. Crashed Operating System
When the operating system (OS) of your smartphone crashes, it can be a bothersome ordeal. If you regularly use your device for various tasks throughout the day, such as surfing the web, checking emails, or downloading all types of content, it's possible for the OS to crash.
In most cases, the root cause could be the infiltration of a virus or an issue with the motherboard, which requires an overhaul of the device. It's best to bring your smartphone to a phone repair shop to restore your device back to its optimal working condition.
3. Locked Phone
Another common issue among smartphone users is a locked device, and the only way to deal with one is to head over to a repair shop.
One of the reasons for this problem is when you change your password but forget what it is. Several failed attempts will lock up your device. If you can't recover your phone's password, it's best to have it remedied right away.
4. Defective Charging Port
With prolonged and extensive use, your smartphone's charging port will start to malfunction or end up damaged. In most cases, the cause of the defect or damage is an incompatible charger. Sometimes, you might use the incorrect one for your device if you're rushing or due to mere carelessness. Over time, your smartphone will get damaged.
Since the charging ports are essential to the functionality of your smartphone, always use a suitable charger. If your port is defective, consider bringing your phone to a professional capable of handling smartphone repairs.
5. Poor Battery Life
When your smartphone takes a long time to reach a full charge or the battery rapidly drains, there might be an issue with the battery. Although most individuals experience this issue when they've had their phone for a while, a replacement or repair might be necessary.
6. Damaged Buttons
If your smartphone has a defective home button or volume control, it can be a nuisance if you use your device on a daily basis.
The continuous use your smartphone endures is one of the reasons those buttons are susceptible to damage. If any of the buttons start to malfunction or show signs of wear, it's best to bring your phone to a repair shop right away.
7. Poor Reception
If your smartphone has poor reception, this is an issue that requires attention, especially if changes to the settings fail to fix the problem.
Poor reception or connectivity problems might stem from firmware or operating system errors. In some cases, applications fail to download or install correctly. Most of these issues can be frustrating and make your phone useless.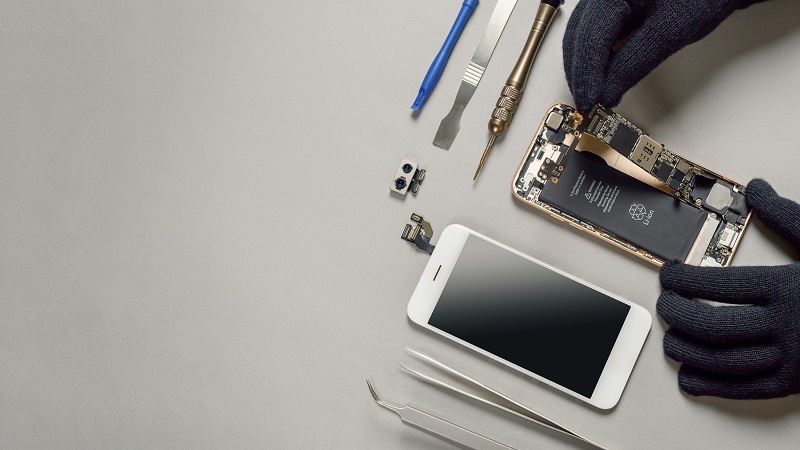 Bad reception might also be due to a hardware problem. Once you experience connectivity issues with your smartphone and common measures fail to work, bring your device to a repair shop.
8. Frequent Hanging
Once your smartphone hangs frequently, it might indicate that either your device's random-access memory (RAM) is beyond its limits or malware is present.
If you want to troubleshoot this problem, you can start by deleting cache data regularly and keeping your phone system and applications up to date. As much as possible, avoid downloading applications from unauthorized sources.
If you have any newly installed suspicious applications, delete them and restart your device. Follow up by cleaning the RAM. In some cases, a factory reset might be necessary. If the problem persists, bring your device to a professional.
9. Water Damage
Water damage is likely if you unintentionally drop your phone in water or when any sort of liquid is spilled over it. Water can cause the corrosion of the internal parts of your smartphone over time. It might even cause a short circuit where you can't turn on the device anymore. Although it's possible to dry your phone, it might have internal damage.
In some cases, it's no longer possible to fix the internal damage, but a professional might be able to recover your files and other content.
Conclusion
When you're facing an issue with your smartphone that's starting to affect your daily routine, it might require an assessment by a professional. Whether your device has screen or water damage, poor connectivity, malfunctioning buttons, or rapidly draining batteries, it's best to bring it to a repair shop for timely solutions. That way, you can make the most of your phone instead of having to purchase a new one.